Book an Optometrist in Westminster
Finding an optometrist in Westminster has never been easier. At Horizon Optometric Group, we are here to have an "eye" on the future and assist you with your vision needs.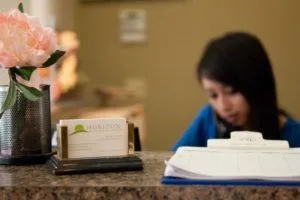 Who We Are at Horizon Optometric Group
We have been proudly serving the Westminster community with an array of optometry services and vision care products since 2009. Our entire team is dedicated to providing a high level of care.
Dr. Le and Dr. Tea are our optometrists on site. Both have graduated from the Southern California College of optometry. Dr. Le now is a fellow candidate of the American Academy of optometry while Dr. Tea has worked as a clinical professor at the Eye Institute, focusing on primary care optometry, low vision rehabilitation, and more.
We are also proud to introduce our various optometry assistants who can provide the necessary care that you need and answer questions about the services that we offer.
What We Offer
We provide a wide array of services to ensure that your vision is where it needs to be. Performing eye and vision exams as well as contact lens exams. Additional service our office offer:
LASIK eye surgery
Other forms of eye surgery
Vision therapy
Ortho-k
Computer vision treatment
Sports vision
Prescription sunglasses
Horizon Optometric Group understand that vision can vary dramatically. Additionally, we want to ensure that you have the vision that is needed for all that you do throughout your life. Whether you need to find hard to fit contacts or you need to reduce headaches when staring at a computer screen all day, we have the services to make a difference.
Conditions We Treat
It can be difficult when you look at something and noticed that it is blurry. Your eyesight changes throughout your entire life, which is why it's so important to schedule vision tests on a regular basis.
Whether you are suffering from near-sightedness, far-sightedness, or something else, we are able to provide the treatment.
Additionally, there may be deformations in the cornea that can lead to vision problems.
Detecting diseases, injuries, and disorders during an exam in order to establish what's going on. Once we make the diagnosis, service of treatment can provide the necessary aids and vision therapy to improve your vision and eliminate any pain that you are experiencing.
Schedule Your Appointment for Optometry Today
Vision isn't going to get better on its own. Horizon Optometric Group is here to help you with any loss of vision that you have experienced, either due to injury or another reason.
Start seeing the world more clearly by making an appointment with us today. Our team looks forward to seeing you.